September 2016

A Monthly Newsletter to Inform and Entertain Our Customer
So Very Thankful For…

Every day we are thankful for so much. It's this time of year, however, that we reflect on just how fortunate we are. Life, liberty, freedom and the pursuit of hapiness reign at the top. I frequently drive up American Fork Canyon in my side by side off road vehicle. This time of year the leaves are really amazing and the air is crisp and refreshing. I really enjoy doing this with my sons so we can spend time together and experience the beauty we have here in Utah. I am reminded that the thing I am most grateful for is my family. No matter what comes, they will always be my family and they mean so much to me. I am sure you have similar feelings, so I encourage each of us to evaluate how to best nurture the relationships that mean the most to us.
From our family to yours,
Have a Happy and Safe Thanksgiving Holiday!


Agency Founder & Principal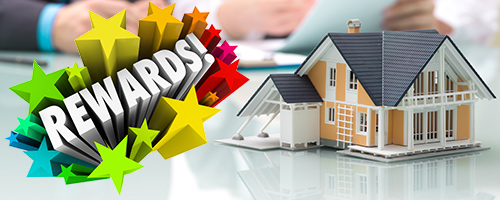 Over the years we have built our agency through referrals from our happy customers just like you. For that, we are so incredibly grateful. Thank you for putting your trust in our agency.
We are proud to announce our brand new Referral Rewards Program. Now every time you send your brother, sister, mother, father, cousin, coworker, neighbor or whoever – to our agency and we are able to provide a them with a proposal for their insurance – you will receive a a great gift.

Team Member Highlight of the Month

My name is Curt Cox and I have been an agent at Insure Right Insurance Agency for 9 years now. By far, the thing I have enjoyed most about my career here is the relationships I have with my clients. They are the reason there is a roof over my family's head and food in their bellies. I have the best clients! They are loyal, friendly, and I consider them all friends. Some have even become like family to me. I would like to say Thank You to all my clients and as well as all the loyal customers we have here at Insure Right Insurance Agency.
I grew up playing baseball, basketball and football. I enjoyed playing baseball the most as a youngster. I pitched for my little league team, the Indians. My team didn't make it play offs but another team in town took me as a backup pitcher and we took state that season.
I am mostly a spectator now and spend my time following my three soccer players Kathrine, James and Lilly all over the place. I enjoy watching my kids play over any professional player or professional sport. I have gained a love and respect for soccer and get so excited and involved in each game. Sometimes I am way to intense. I also like to watch BYU's women's soccer with my family and try to make it to most their home games. I enjoy BYU football as well and have fun getting together with Seann and Adam to watch the games when I can. I most enjoy hunting as a sport. I have hunted with my Dad since I was five and now my son hunts with me. It is a special time each year to spend quality time with them up in the beautiful east mountains of Manti, Utah, were I grew up.
I love a bike as long as it is a motorbike. You can zip up the mountain in record time and they are so loud, fast and just plain fun. I don't have one now but it is on my wish list right along with a snowmobile, which in my opinion is the most fun to ride out of all motor sports.
Over the past few years, have had a few close friends and associates lose their life at an early age. This has made very clear to me the importance of having a life insurance policy in place. Many young married couples think life insurance is for the middle aged and older. This is not the case. It is best and least expensive to put a policy in place when you are young and healthy. It is also the time you need it the most due to having a young family as well as home, vehicle, and school debts. In addition, you need to make sure you have a child rider on your policy with enough coverage to at least cover funeral expenses. Most Americans have less than $5,000 dollars in savings and so a loss to a child or spouse can be a major setback and disrupt your families standard of living at a time when they are dealing with grief.

If you don't have a life insurance policy in place or your coverage at work is to low give your agent here at Insure Right a call, we would love to help.
Gratefully,
Curt Cox

The Facts about Uninsured Motorist Coverage

It is becoming more and more common to find uninsured motorists on the road.
Unfortunately, in some areas, it is estimated that as many as one in six drivers are uninsured or underinsured, which potentially leaves you with a problem in the event of an accident where they are at fault.
Uninsured motorist coverage can be added to your basic policy.
The important facts to keep in mind about this type of coverage include:
The costs of medical bills are constantly increasing. The minimum coverage required by your stage for liability coverage is substantially lower than what typical medical bills could be for a serious injury. This could potentially leave you having to try to sue the other driver for the difference.

It is possible to have uninsured and underinsured coverage up to one million dollars. Again, this may seem like a lot, but if you consider the cost of replacing a vehicle, time off work when recovering and actual medical bills, it is often not an unreasonable amount of total cost for an accident.

This insurance can also be used to cover property damage if included in your policy. This means that the insurance can be used to replace your vehicle or the contents of the vehicle as well as any other damage to other property caused by the accident.

In many states, uninsured or underinsured motorist coverage is required. Ironically the states not requiring this coverage are those with some of the highest numbers of underinsured and uninsured drivers.

Different companies will offer different quotes on these policies. Call your insurance agent or talk to your current auto insurance provider and then shop around for your options.

Keep in mind, suing the uninsured or underinsured motorist is often going to result in a judgment in your favor that you will typically never be able to collect.
These drivers are often uninsured or underinsured because of their financial situation, something that needs to be carefully considered if you don't have this coverage
Home & Fire
Life Insurance
Workers Compensation
Mortgage Protection
Cars & Trucks
Classic & Antique Cars
Motorcycle
Boat & Watercraft
ATVs & Recreational Vehicles
Flood – All Types
Renter (Tenant) Protection
Condos & Townhomes
Rental & Investment Property?
Business Liability
Business Property
Business Cars & Trucks
Mechanical Breakdown
Non-Profits
Professional Offices
And much more, Just ASK!

Healthy Holiday Tips
---
Be the pinnacle of health and wellness this holiday season

It goes without saying that keeping yourself and your family healthy through the holiday season in Utah can be a challenge. When you combine chillier temps, housebound days, year-end deadlines and pre-holiday preparation – not to mention kids passing around colds at school like they're playing "Hot Potato" – you can end up spending the holidays under the covers.
No matter how many inherent seasonal risk factors you face, there are ways to prepare for and get through the season virtually unscathed. At Insure Right, we wish for you a happy and abundantly healthy holiday season, so here are a few tips to help you stay well and enjoy!

Consider 'sticking it' to The Flu. Flu shots seem to be available at practically every drug store or pharmacy in Utah. Discuss with your doctor the pros and cons of flu shots for yourself and your family.

Get some zzz's. The holiday hustle and bustle can interfere with normal sleep patterns, yet sleep is essential to health and healing. Prioritize getting enough sleep – or taking a quick nap – despite your busy schedule.
Fill the fridge. It's easy to allow your pantry to start looking like a sweet shop as the holidays near. Take care to stock your refrigerator and cabinets with healthy snacks and ingredients for balanced meals. Think fruit, nuts, lower-calorie snacks, veggies and lean proteins.
Get real. Emotional health is important, too, so be realistic about what can be expected through the season.
Keep moving. Despite the many holiday temptations to just relax, don't give in to being a couch potato. Get to the gym or yoga studio, go for a walk in your neighborhood, jump on the treadmill or dance. The important thing is to just move!
Keeping Kids' Feet Healthy
The purchase of new shoes for growing children is one of the most important purchasing decisions that parents make, as it is important to choose the right shoes to help kids' feet stay strong and healthy for years to come.

The good news is there are some tips that can help parents to choose footwear that promotes wellness and health for all children.

One thing to remember is that the size of the footwear is actually less important than a good fit. Good fits enable around half an inch of space between the end of the shoe and the end of the foot, so it is a good idea to shop at stores who offer extra assistance in the form of a fit specialist.

It is also a good idea to avoid giving children shoes that are hand-me-downs, as they are unlikely to be correct fits and end up supporting their feet in positions that are not healthy.

Parents should also avoid making online shoe purchases or just guessing as to the shoe size of their child.

From the Insure Right Family, to you, we wish you a happy and healthy holiday season!

Protecting Yourself From Financial Fraud
Financial fraud is an all too common occurrence in this day and age, be it from the computer networks of businesses being infiltrated by hackers or other methods of identity theft.

It is easy for consumers to become overwhelmed with the amount of information out there, but the good news is there are a number of simple proactive steps that can be taken to help protect you from financial fraud.

One good tip is to use chip-enabled credit cards whenever possible, as this gives credit cards an additional level of protection, generating unique codes for individual purchases that prevent the information from being used by others.

Customers also need to be wary about sending sensitive information out over public email or Wi-FI and to be aware of scam emails purporting to be from their financial institutions; such institutions would never use an email to ask for sensitive pieces of information such as ATM pin numbers or passwords.
Have something you would like to share? A life hack, tip or trick, family recipe or community event? Are you interested in having your business highlighted? We want to hear about them! Send all submissions to Aimee@insureright.biz with the subject line " Monthly Newsletter"
Thank you for choosing Insure Right Insurance Agency for your insurace needs! We appreciate you and your business!!
Copyright © Insure Right Insurance Agency
69 North 490 West, American Fork, UT 84003
(801) 407-8360
www.InsureRight.biz
this page