October 2017
Hello!

This issue of Keeping In Touch is being sent to you courtesy of


It is our way of saying that you are important to us and we truly
value your business. Please feel free to pass this newsletter on to friends and neighbors. Enjoy!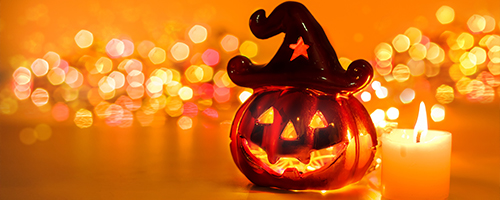 This month's edition of Keeping in Touch:
Tips for Reducing the Cost of Homeowners Insurance

Dad Jokes

How to Deal With Criticism

We are still giving gift cards for your referrals

Stress Management for Introverts

How are we doing?
---
Tips for Reducing the Cost of Homeowners Insurance
Everyone wants to pay lower homeowners insurance premiums without reducing the coverage. There are some ways to help to reduce your costs over the year without any reduction in coverage.
Some of these tips will initially have a small cost, but this can be offset by the lower insurance premiums you will have as long as you own the home.
Boost your deductible – If you are in a good financial position to increase your deductible, it is a cost-saving option to consider. Choosing the lowest deductible will result in the highest premiums while doubling the deductible can result in savings of as much as 30 percent on payments.

Property value increases – Before increasing the coverage on your policy because your home is worth more, stop and consider if you are considering the property value or if you have actually added to the home. Insurance does not cover the actual land value; it only covers the value of the house and contents. If you haven't made changes to the house that increased its value, you do not need to boost insurance coverage.

Add security – There are some great lower cost home security systems on the market today that are easy to install on your own. Fire suppression systems such as sprinkler systems are more costly, and they will be initially expensive to install. Before choosing any security system, particularly if it is not installed and monitored by a recognized company, talk to your insurance agent to find out if it offers any insurance cost reduction.

Bundle as much as possible – Bundling all of your insurances (e.g. homeowners, auto, life) with the same company and the same policy is a cost-saving feature. Have all your vehicles, your home, and any other insurance they offer quoted at the bundled price. Always shop around and find out if you can find policies, either bundled or separately, cheaper through another insurance provider.
Finally, phone your insurance company and ask them to review your policy for possible discounts.
New discounts can be added at any time that may help you to reduce your overall policy costs.
---
For a Quick Laugh – A Few Dad Jokes

I sold my vacuum cleaner—all it was doing was gathering dust.

I give all my dead batteries away—free of charge

I hate elevators, so I take steps to avoid them.

I know a man who drinks brake fluid. But he says he can stop any time.

When will all the rhetorical questions end?

It's hard to explain puns to kleptomaniacs because they always take things literally.

A hard-boiled egg in the morning is hard to beat.



---
---
How to Deal With Criticism
It is not easy to take criticism, even when it is justified, but it is absolutely vital for our prospects of career growth.

People who do not take on critical feedback in a positive manner are likely to remain stuck in a rut as they are less likely to be team players and will end up becoming much less important, and possibly even dispensable.

The first step is to think of such comments as feedback rather than criticism as this makes us more likely to be receptive rather than defensive, and try to view it as data from which you can enhance your mindset, skills and general output.

Feedback can actually be a big help in regards to create a stronger performance by building better habits.

It is a bad idea to dwell on negative feedback.
Try to look at it as advice to help you become more successful, rather than taking it as a personal insult.
---

Over the years we have built our agency through referrals from our happy customers just like you. For that, we are so incredibly grateful. Thank you for putting your trust in our agency.
We are proud to offer our Referral Rewards Program. Every time you send your brother, sister, mother, father, cousin, coworker, neighbor or whoever – to our agency and we are able to provide a them with a proposal for their insurance – you will receive a a great gift.
---
---
Stress Management for Introverts
Around half of the population is introverts, yet most advice given to people on how to deal with stress are likely only to resonate with or help out more extroverted individuals. For example, opening up to others or going out for a party are the kinds of advice that may work for some, but are likely to only cause more stress for introverts.

The great majority of introverts have at least one place that they regard as a kind of sanctuary from the rest of the world and feel at ease. It is therefore good for introverts who are feeling particularly stressed to retreat to this sanctuary and get some peace for a while.

It can also be helpful to communicate our needs to others. It does not make you a terrible friend to turn down an offer of support if time by yourself is what you really need; just make sure you communicate your needs while expressing appreciation for their friendship.
That being said, on some occasions introverts do need social support and it is important to reach out to people and spend time with them lest loneliness start to set in and create problems of its own.

---
How are we doing?
Every business needs to be constantly improving. We are no exception! We would love your feedback. If we are doing an awesome job, please let us know. If you think we need to make some improvements, we want to know about that too.
We have set up a page just for your reviews. Please click here to leave your review.

---

Have something you would like to share? A life hack, tip or trick, family recipe or community event? Are you interested in having your business highlighted? We want to hear about them! Send all submissions to Aimee@insureright.biz with the subject line " Monthly Newsletter"
Thank you for choosing Insure Right Insurance Agency for your insurace needs! We appreciate you and your business!!
Copyright © Insure Right Insurance Agency, LLC
69 N 490 W, American Fork, UT 84003
(801) 407-8360